Last week at IJYI, we had the pleasure of hosting a student, Conor, as a junior developer for a week-long work experience. Conor joined us with the aim of exploring his potential career path as a software developer and determining if it was the right fit for him.
During Conor's time with us, we wanted to provide him with a comprehensive experience in product development, encompassing the entire lifecycle. Instead of burdening Conor with the pressure of thinking up a million pound idea (although to be fair, he had many!), we decided to focus on one of our IoT & AI/ML product projects, which our software development team had been diligently working on.
Starting from scratch, Conor embarked on his journey armed with just a Raspberry Pi, some wires, a few sensors and the guidance from Lewis Huxtable, our Software Development Team Lead. It was truly inspiring to witness Conor's rapid progress throughout the week. By Friday, he had successfully created a fully functional example, complete with data collection, transfer, and delivery to a user.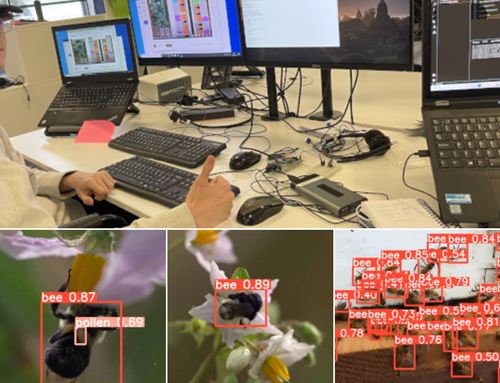 By providing Conor with a hands-on opportunity to develop a real-world project, we hope to have contributed to his decision-making process regarding his future career as a software developer. We're excited to have been a part of Conor's journey and wish him the very best in his future endeavours.
As part of our commitment to continuous improvement, we took the opportunity to gather Conor's feedback about his time with us. We were delighted to hear his positive thoughts and insights, which further affirmed our satisfaction with the experience he had.
1. Why did you choose to try software development for your work experience?
I'm interested in pursuing it as a career in the future and I wanted to see if I want to continue going down that path. 
2. Now you've had your time here at IJYI, what do you think makes a good software developer?   
Being able to plan ahead before handling a task, since projects you work on as a software developer can include things you haven't learnt about. Being able to research the correct thing is also a good skill. 
3. Did your time at IJYI live up to your expectations? 
Yes. I did things I haven't done before like learning electronics, coding in multiple languages and image detection which is all useful to know and really cool technology.  
4. What was your favourite part of working on our IoT & AI/ML software development project and why? 
I liked working on electronics the most because it was interesting to see real world things interacting with what I typed on the Raspberry Pi.
5. How would you describe IJYI? 
It's quiet, which lets me get on with what I'm doing without being distracted or stressed. Everyone is friendly enough that I feel I can ask for help if required and the technology we used was really cool. 
Thank you, Conor.
Our Software Development Team Lead, Lewis, commented: "Technology is an ever-evolving field, and as a leading business in the technology industry, it is crucial for us to stay ahead. I am always open to welcoming the next generation of software developers through our doors. Their energy and ideas breathe life into our organisation and contribute to our continuous growth."