IJYI have recently been engaged in one of their most exciting projects to date! Working with Screen Systems, a leader in the subtitling and information services market, IJYI built an innovative automatic captioning app for the social media market.
As more and more content is being consumed via video on social media and YouTube, Screen Systems were seeing an increased demand for subtitling services for smaller organisations, vloggers, companies and individuals who are producing content not for television or film but for an online audience.
The Sasquatch project was born out of the need to provide these online publishers with a high-quality subtitling platform.
IBC is the world's most influential media, entertainment and technology show. The IJYI team travelled out to Amsterdam in September to accompany Screen Systems and demo the Sasquatch software.
"Supporting Screen Systems at IBC was a fantastic experience, the event itself was at a huge scale and attended by all of the major broadcasting and media tech companies. Sasquatch was received very well indeed, with demos happening throughout the event. The product was even shortlisted for the consume category at the Broadcast and Media awards!"
Chris Pont, Co-Founder and Director, IJYI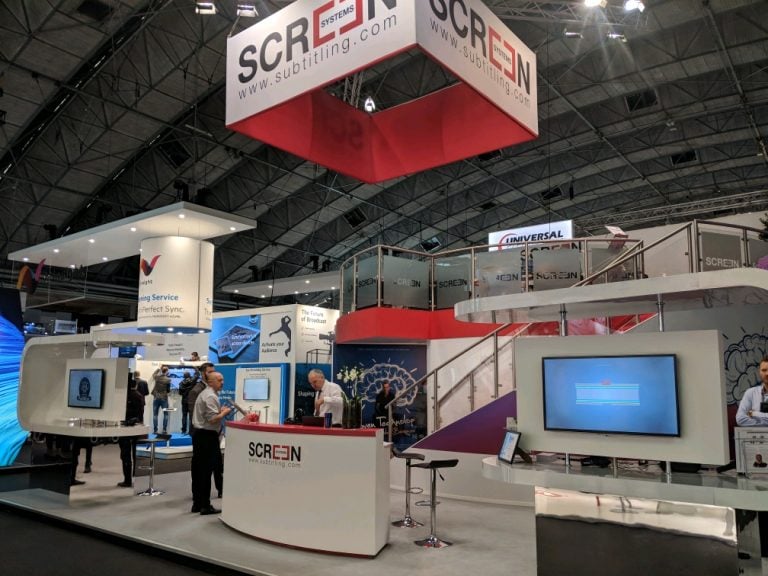 About the Sasquatch development process
When working with Screen Systems IJYI employed Agile processes to work collaboratively from requirement gathering through to build, test and deployment. IJYI worked closely with Screen Systems to fully understand their requirements and objectives for the project.
Screen Systems were keen to move from more traditional software development practices to an Iterative Agile Process. The Sasquatch project was to be used as a showcase to trial Agile methods and to see how it would work for Screen Systems across the business.
"Working with IJYI has been an exhilarating and enlightening journey. The Sasquatch project has clearly demonstrated the power of working within an Agile process supported by the enthusiastic and effective team at IJYI. Using an Agile management strategy allowed us to adjust the requirements as we moved through the project, without losing sight of the core rationale for the end product. As a result we achieved a balanced, branded and complete product in a very short timescale. Thanks IJYI!"
John Birch, Strategy and Business Development Manager, Screen Systems.
A key requirement of the project was for IJYI to guide Screen Systems through the Agile delivery process. IJYI's fresh approach to software development means they can deliver an adaptable, agile working environment with a dedicated project team to ensure flexible and fast delivery.
Technologies
The Sasquatch platform was built on leading edge Azure Cloud technologies including Azure Web Functions and Web App Containers running Docker. It implements the latest .NET Core Framework from Microsoft providing cross platform portability and superior performance. This means the platform can be scaled up as the user base grows with Screen Systems only paying for the precise amount of resource required at any time. The UI is built using Angular JS, Signal R and bootstrap to provide a rich user experience that responds dynamically to run equally well across desktop, tablet and mobile devices.
At IJYI, our talented team specialise in creating software solutions that deliver business impact through close alignment to your goals and aspirations. The creative thinking within our team sets IJYI apart from other software development companies. In addition to the core technical expertise and experience you would expect from a software development partner, fresh thinking and an innovative approach is embedded into the culture of our organisation.
Find out more about how IJYI can turn your next software development project into a major success.